Ankiewicz Enterprises Mad Scramble Line-Up for 8/14/19
jaydugan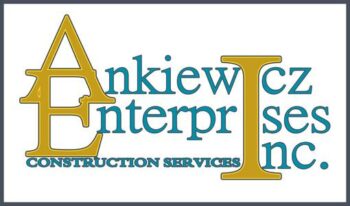 For those of you that were new to Championship Energy Action Track.
The Mad Scramble is for all of the non-qualified cars from the previous week and any teams that are not present the previous week. The Mad Scramble is the first event to hit the track for the night. It is 10 laps and is used as a qualifier and as your warm-up. You can run the 10 laps as a race and try to win the contingency prizes and a qualifying spot or you can use it as a 10 lap warm-up. If you run the scramble you can not go back out in a warm-up group. This is our way of giving those that did not make the show the previous week some additional track time and our way of paying an additional 11 teams for their efforts the previous week.
10 Laps – Winner goes to "A" Main
If more than 26 cars sign in, we will split this into two events.
1. James Morris
2. Doug Snyder
3. Kyle Spence
4. Mike Meyers
5. Kole Kirkman
6. Buddy Schweibinz
7. Colton Hardy
8. Mike Thompson
9. Richie Hartman
10. Sam Martz Jr
11. Matt Smith
12. Joe Nemeth
13. Rico Flammer
14. Luke Thomas
15. Steven Snyder
16. Kameron Morral
17. Holden Edman
18. Lou Cicconi
19. Kyle Larson
20. Luke Schostkewitz
21. Tom Fraschetta
22. DJ Shuman
23. Matt Carr
24. Jacob Balliet
25. Johnny Boland
26. Zack Gorski
27. Ryan Kunkle
28. Ryan Timms
29. Fred Heinly
30. John Barnett
31. Page Moss
32. Stephen Weinch
33. Don Hess
34. Jarrett Hjorth
35. Raelyn Moss
36. Adrianna Dellponti
37. Riley Emig
38. Timmy Lotz
39. Tyler Lindsay
40. Eric Ankeiwicz
41. Junior Ankeiwicz
42. Billy Koch
43. Cale Mutter
44. Tommy Scott Jr
45. Aidan Svanda
46. Scott Slater
47. John Crowder
48. Autumn Ankiewicz
49. Cale Ross
50. Mike Linderman
51. Austin Quick
52. Jarid Kunkle
53. Jacob Severn
54. Cole Bryson
Single Mad Scramble Payout
1st – Locks into Feature ($50) + $25.00 courtesy of Keith Gerhart
2nd – Hoosier RR Tire ($143)
3rd – Vahlco Wheel ($114)
4th – 10 Gallons Methanol ($50)
5th – Precision Hydraulic Oil Change Kit ($50)
6th – RTS Gift Certificate ($35)
7th – TSL Shocks Gift Certificate ($25)
8th – Hyper Racing Gift Certificate ($25)
9th – FK Rod Ends ($25)
10th – Saldana Gift Certificate ($50)
11th – Pyrotect Racing Cells Gift Certificate ($25)
Total: $617.00